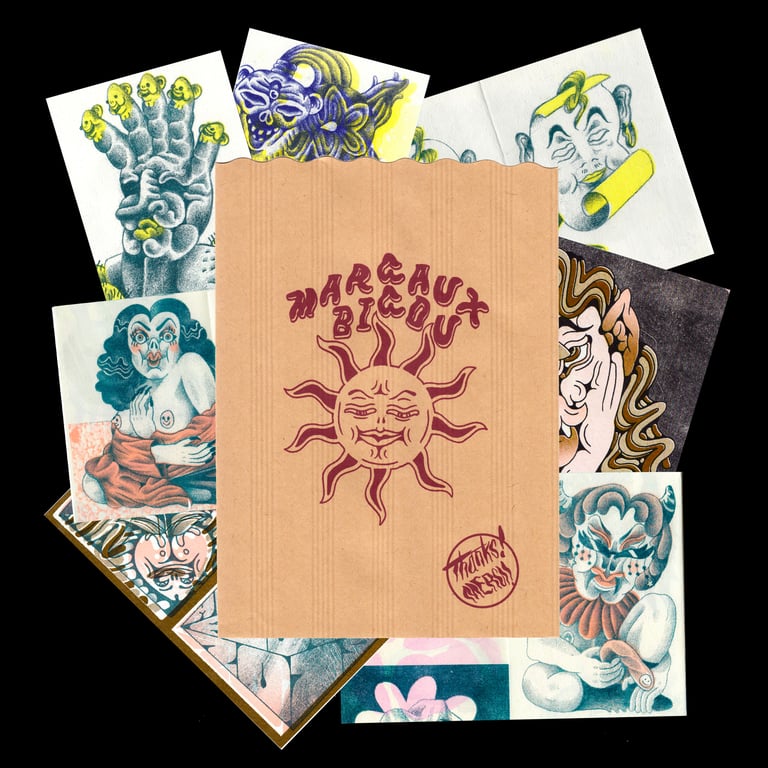 Mystery bunch of risograph prints !
Most of the time good on the front and bad registration on the back.
The charm of risograph printing with its mistakes !...
Assortiment surprise d'impressions en risographie !
La plupart du temps un bon calage au recto et un moins bien de dos.
Le charme de l'impression en risographie et ses erreurs !...